Environmental protection in compliance with the law
Leading company in the field of ecological services aimed at protecting the environment
For 40 years we have been offering innovative solutions for the disposal of waste and for the remediation of sites contaminated by polluting substances. We specialize in the collection, transportation, storage and treatment of hazardous and non-hazardous industrial waste, continuously innovating to grow and to follow the evolution of the market, always guaranteeing a rapid and complete service.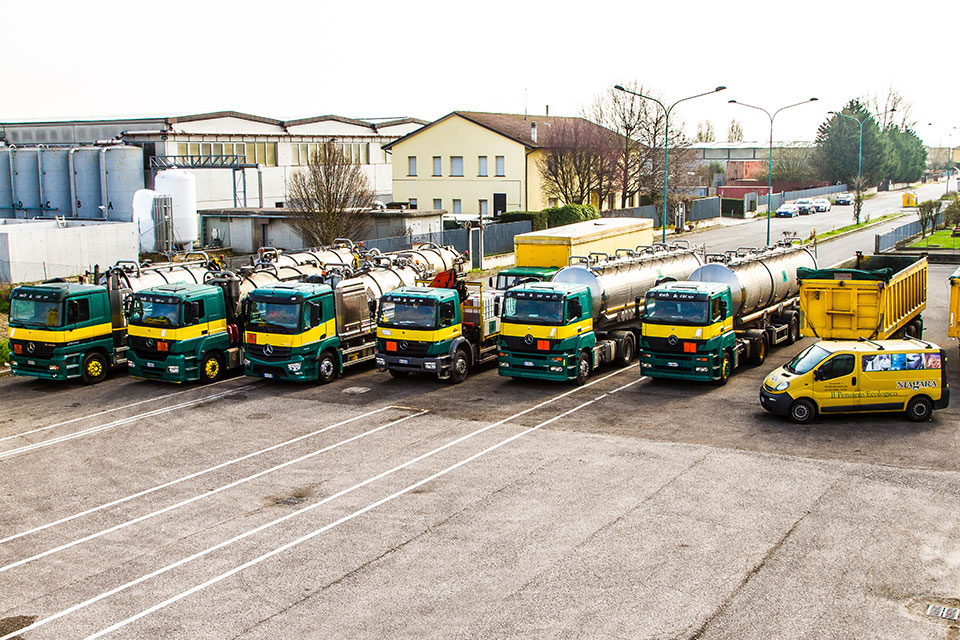 Founded in 1980 from the clever intuition of a group of financial operators and field technicians, Niagara created its own company philosophy with determination and precision; its intention is to demonstrate that it is possible to carry out both recycling and disposing process of industrial waste by taking advantage of the state-of-the-art technology, in compliance with national and international rules.
Niagara represents a mediation role - in an up-to-date and conscious way - among the society's interests (energetic balance, ecological culture) and the industrial purpose of producing profit, technological innovation, new job opportunities and a business culture.

Thanks to its integrated and certified service and to its high quality standards, Niagara gained the trust of more than 2000 customers and about 15000 waste producers on the whole national territory, ranking among the industry leaders.
Our Mission
Always engaged in spreading a corporate culture to sustain environment and ecology and thanks to constant investments in innovation, training and research, Niagara supports its customers with tailor-made services measured on each product sector and business scale.
Reflecting its management transparency and protecting the quality of the environment, Niagara carries out each working cycle through the procedures of its integrated management system in compliance with UNI EN ISO 9001 and UNI EN ISO 14001, thus guaranteeing a certified audit system.